Complimentary inclusions
Every stay here has been thoughtfully curated with unforgettable inclusions that will redefine your boutique hotel experience – it's a fusion of self-indulgence, self-sufficiency, and immersion in the beauty of the Yarra Valley.
In-Cabin Larder
An ever-evolving and abundant selection of locally-sourced snacks and delights. From artisan ingredients for small meals, grazing boards and soft drinks to indulge in while you stay.
Breakfast
Breakfast essentials like local teas and freshly ground coffee, jams, fresh bread, eggs, cheeses, bacon, and seasonal local produce.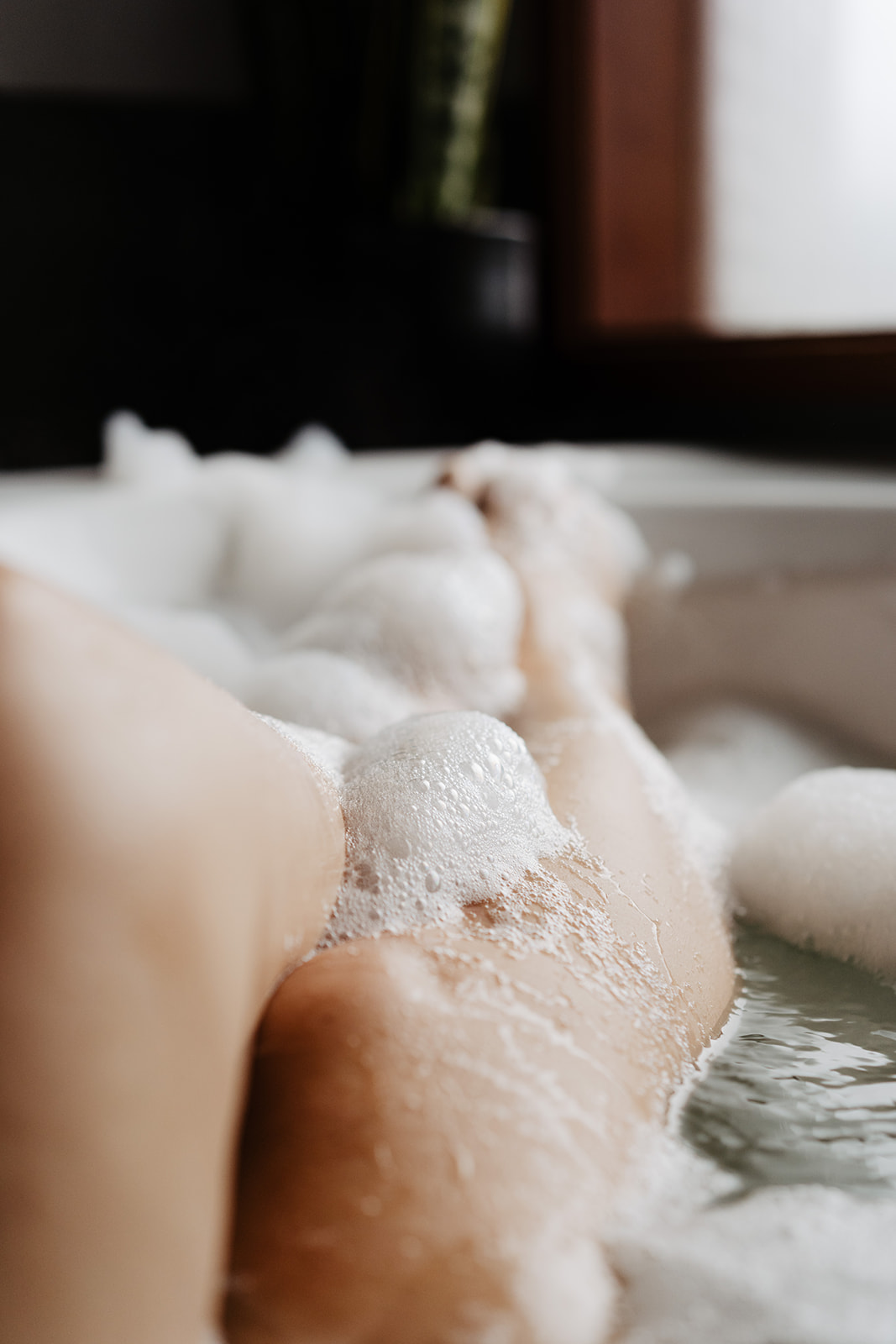 In-Cabin DIY Spa Treatment
Pamper yourself with our DIY cabin spa treatment, where the art of forest bathing meets the rejuvenating power of soaks, scrubs, and balms—all reimagined for a journey into pure bliss.
Signature Lounge Wear
Indulge in the comfort of our signature PJs, luxurious robes and slippers during your stay elevating your getaway to new heights.
Games, Records and Streaming
Indulge in board games, books, and the convenience of streaming your favorite shows on Netflix and Stan.
WIFI
We understand the importance of disconnecting, but we also recognise that there are moments when staying connected is necessary.
A Hidden Mudbrick Retreat
Your very own secluded cabin, an exclusive retreat where solitude is the norm.
A Private Balcony
Sun-downers, starry nights and stunning sunrises on a private balcony.
Panoramic Mountain Views
A foodie sanctuary with panoramic mountains views.
Enhance your stay
Optional extras
Ridge BBQ
Complete with dietary friendly grilling options including artisanal bread, condiments, salad, and BBQ hire.
Sunset Hightea
Located on a hidden spot on the ridge, discover a romantic set-up and panoramic views of the Yarra Valley.
Private Sunset Yoga
Experience a meditative physical practice that encourages freedom, ease and joy of the body and mind for sunrise or sunset.
Midnight Snack on Arrival
Add a touch of indulgence to your first night together as newlyweds.
Italian Night In
Everything you need for a cosy night in by the fire inspired by the Italian influences of the area.
Late Check Out
After nights of romance and indulgence, enjoy a lazy morning in bed and savor the moment a little longer.