Our commitment to the health and safety of our guests and staff
Kangaroo Ridge Retreat are delighted to be welcoming guests safely again. We have always put the needs of our guests as our top priority and we continue to uphold the absolute highest level of hygiene and cleanliness to ensure all our guests are healthy and safe.
You can read more about our essential steps HERE.
Accreditation
We have always had hygienic practices higher than industry standards and our public health obligations. These include:
using a commercial linen cleaner and supplier;
the use of bedding protectors on our mattresses, doonas and pillows;
digital guidebooks;
cashless payments;
appropriate food and alcohol licences;
contactless check-in and check-out;
paying special attention to high touch-point areas, such as door handles, switches, counters, remote controls, lockboxes and keys;
the use of a hospital grade antiviral, antibacterial, antimicrobial cleaning product;
our baths are drained and hygienically flushed and cleaned thoroughly between each guest including the jets and pipes;
Rebecca is a qualified Epidemiologist and has over 10 years experience in public health research.
We have enhanced these obligations and practices to include further contactless processes and all staff have completed the COVID-19 Return to Work training read the Tourism Guidelines for Coronavirus.
Kangaroo Ridge Retreat has documented their COVID-19 ready processes through the Australian Tourism Export Council and received the COVID Ready accreditation.
Enhanced cleaning processes
In light of the COVID-19 outbreak we have altered our processes to protect our guests and team. Specific processes include a COVID specific cleaning checklist which includes the cabin doors being opened wide to allow fresh air and sunlight to fill the cabins. Upholstery and items that cannot be disinfected with cleaning products are HEPA vacuumed and steam cleaned as per the Safe Work Australia recommendations. Surfaces are cleaned and disinfected using hospital grade disinfectant. Supplied cabin inventory such as cutlery and crockery are sanitised and rotated in and out of use.
The biggest change to our processes is the amount of time we allocate and the documentation we make to prepare each cabin for each arrival. We have increased the time allotted per cabin per change over ensuring that our cleaning products effectively sanitise surfaces such as the high touch surfaces, larder items including the in cabin wine bottles.
Default Cabin Set-up
We are in the unique position of being isolated but not far away. Guests rarely meet other guests and team. Our cabins are individually set up with approximately 50 metres between each building and only accommodate two adults.
While we've never had a reception area, direct contact between guests and team is further avoided because of our independent and strict check-in and check-out times.
Our communication process is via text and emails and each guest is given an exclusive Kangaroo Ridge Retreat digital travel guide. Nonetheless, we are always a phone call away and we are always ready to assist if required.
Keeping everyone as safe as possible
Upon entry to our cabins hand sanitiser can be found for guests and team. As always, hand wash is available in the cabins. Surface sanitiser is now included as part of the cleaning products available in the cabin.We also include a mini hand sanitiser as part of the breakfast provisions.
In the downtime of the COVID-19 pause we rehearsed and implemented a strict process of cleaning and disinfection for all our cabin change-overs. We have adjusted the linen change over to avoid unnecessary shaking of blankets, doonas and linen.Our cabin managers are provided with face masks, gloves and also eye masks and have been trained in appropriate hand washing procedures.
Our team know that they are supported if they are feeling unwell and cannot come into work. They also know that there is shift back up if they were to need to be tested for COVID-19 and isolate. They are employees rather than sub-contractors with appropriate contractual entitlements. During the Melbourne Metro lockdown, they worked remotely to enhance the Kangaroo Ridge Retreat website and received training for remote work related activities.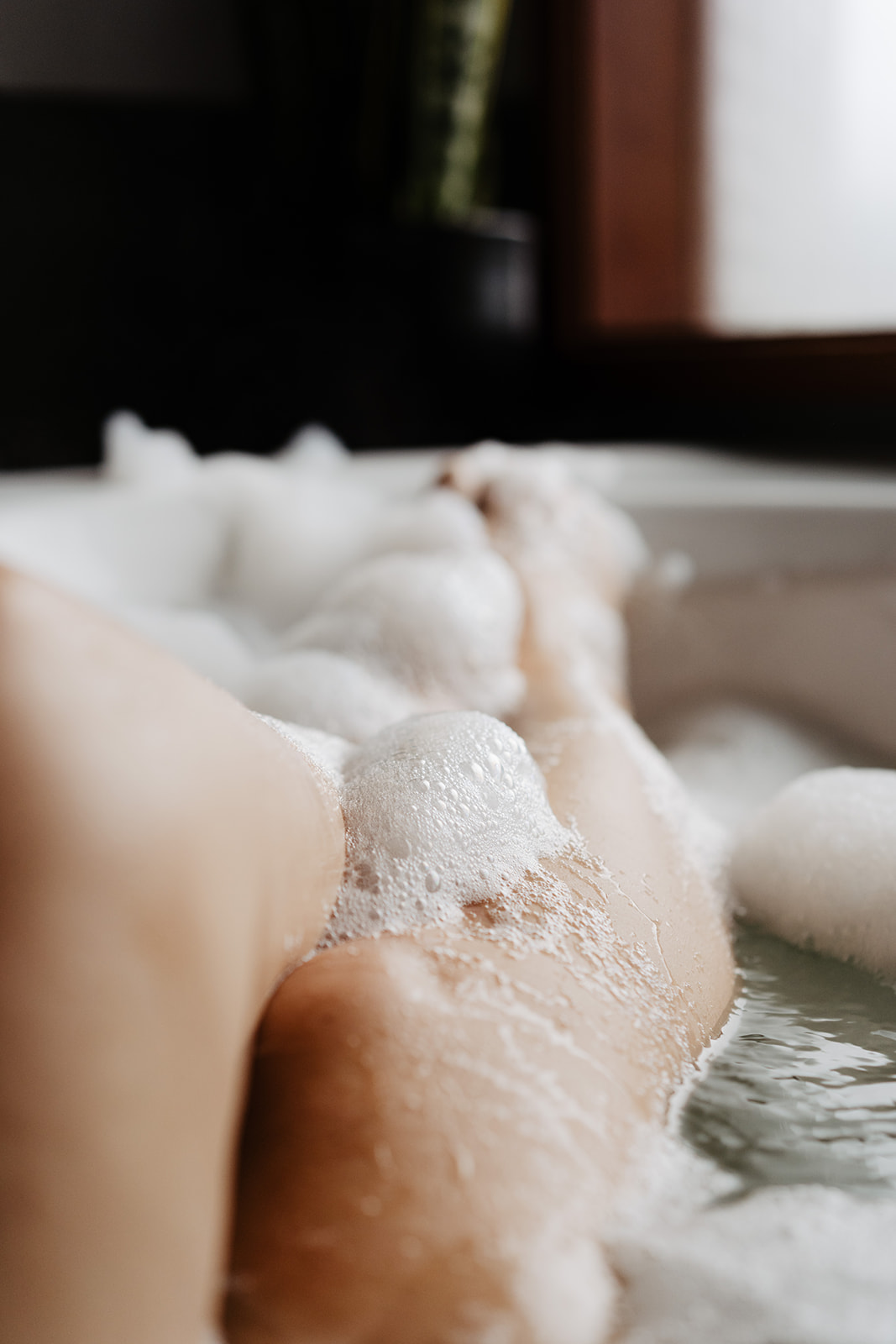 Travel in unpredictable times
If the Victorian Government were to enforce localised lockdowns restricting non-essential travel in and out of the local areas, we will be proactive and will be in direct contact with our guests to discuss their options. We will offer guests affected by local lockdowns with additional flexibility and will be actively helping to look for alternative dates for their stay. If we are unable to find a date in the near future, we will give credit for amount paid. This credit is valid for three years in addition to honouring the rates originally booked during the validity period. However, if a guest were to choose to cancel without a government directive, our normal cancellation policy applies.
We have a general two night minimum stay at Kangaroo Ridge Retreat to ensure that you are able to take a break, experience our location and have a deep Yarra Valley experience. This means we have less guests coming to stay on the ridge, but we can also absorb some of the costs involved with the increased work involved in setting up a cabin for each guest stay. Similarly, for safety of our team,  we are unable to offer early check-ins. We are ask and remind guests to let us perform our magic and not arrive early.
We hope these added precautions provide a little extra peace of mind during your time away from home. We are committed to working towards the best outcome for your safety and of course your stay at Kangaroo Ridge Retreat.  We are constantly updating our processes to reflect all ongoing changes to guidelines to keep guests, our team and our community protected.
If you have any further questions about our cleaning processes we are happy to answer any of your questions. We can be contacted on info@kangarooridge.com.au
We look forward to safely welcoming you to the Yarra Valley!
Rebecca